Dallas Dryer Vent Cleaning - Laundry Room Enhancement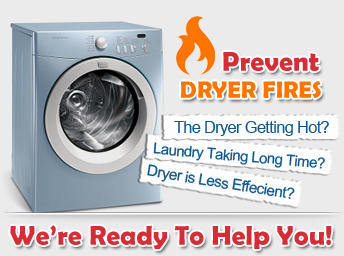 Are you in need of a dryer vent cleaning? You might notice that your dryers are becoming extremely hot during use. Perhaps they are taking longer than normal to dry your clothes. These are both two early signs that you will need to cleanse your vents. When this happens, you don't have to worry. Dallas Air Duct Cleaning will be there shortly to assist you and deeply clean your dryer's vent.
We have a team of dryer vent cleaners who are committed to taking care of you. This is a very important appliance, and you deserve to have it in working order at all times. When this machine lets you down, don't be reluctant to let us know. We can set it straight and return it to you like new condition in no time. You can always count on us for an impeccable dryer vent cleaning.